Due to high demand and delays with major freight carriers, you may experience higher than usual shipping times.
We appreciate your patience and we're making every effort to ship all orders on a timely basis.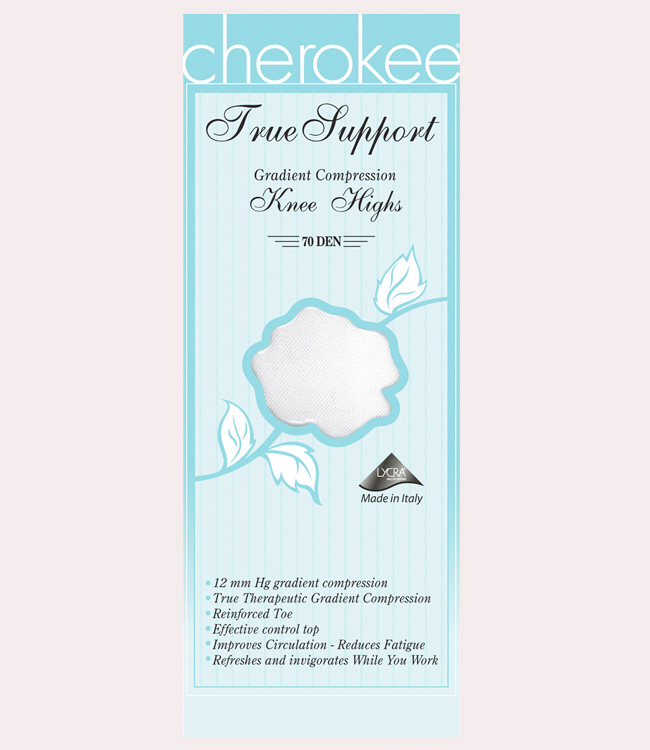 YKHTS2 True Support Knee High 70 DEN
Knee high hose with true gradient compression of 12 mm Hg to help circulation and reduce fatigue. 70 denier with reinforced toe with Runguard. 81% polymide/Nylon, 18% Lycra. Available in white.
Closeout Pricing - Starting at:
$10.49
$15.95