Due to high demand and delays with major freight carriers, you may experience higher than usual shipping times.
We appreciate your patience and we're making every effort to ship all orders on a timely basis.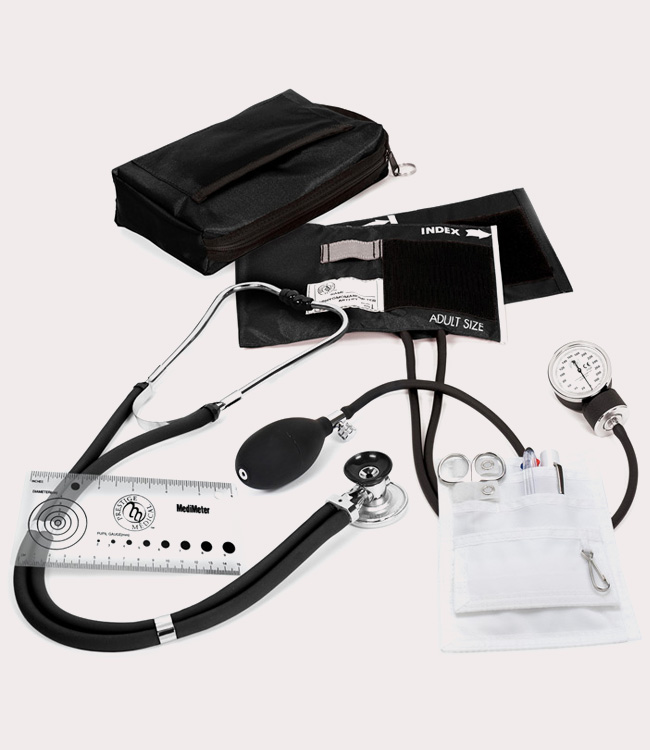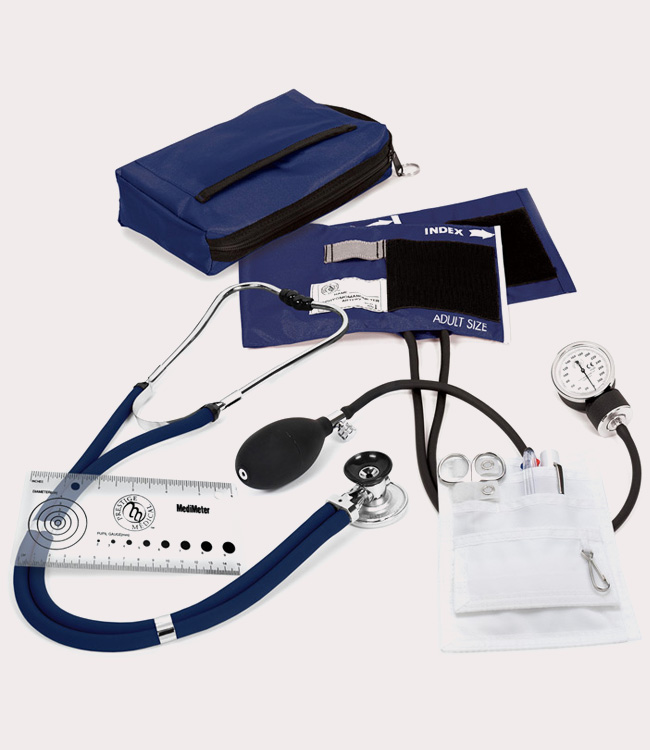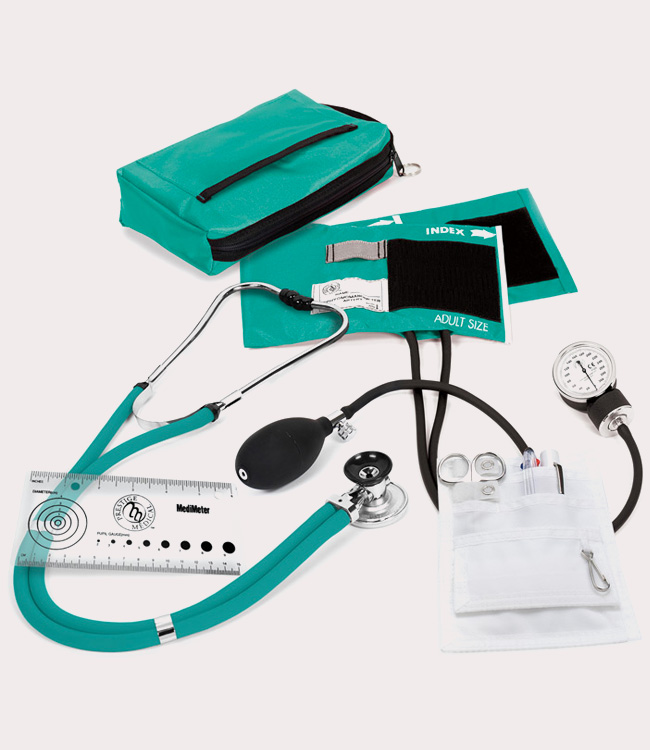 A5 Prestige Medical Premium Aneroid Sphygmomanometer/Sprague Nurse Kit
An excellent starter kit for medical students. Includes our most popular Nylon Aneroid Sphygmomanometer with Index and Range markings, gauge holder, artery indicator label, standard inflation bulb, precision calibrated gauge, and an extra large 6 x 9 matching color nylon carrying case. Kit also includes a matching color traditional Sprague stethoscope with the addition of a nylon pocket organizer, bandage scissor, disposable penlight, Medimeter, and a 3-color chart pen. Lifetime Limited Warranty.
Closeout Pricing - Starting at:
$42.49
$59.95