We will be transitioning our webstores to a new platform at approx. 7PM CST. Until the transition is complete, you will not be able to use this site. The transition should not take long. Check back shortly. We are sorry for the inconvenience.
(
Click Here for Details on Free Items
)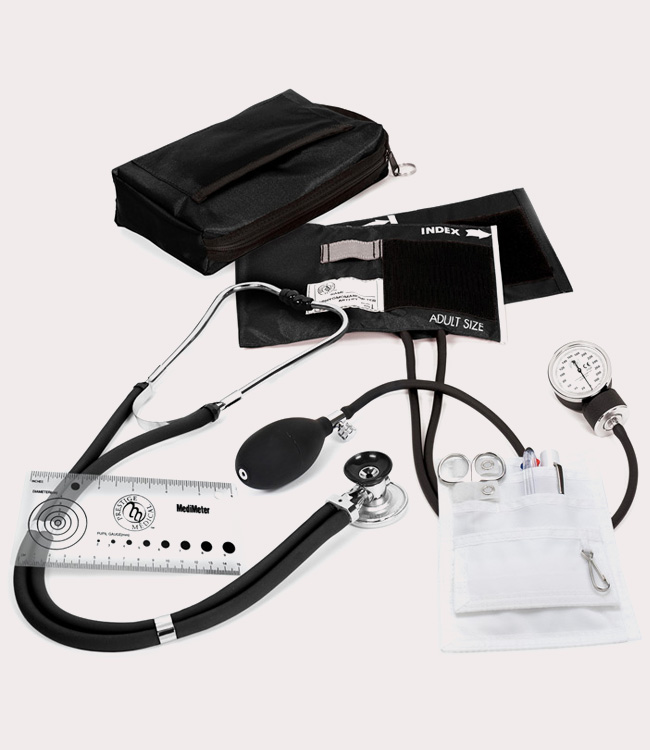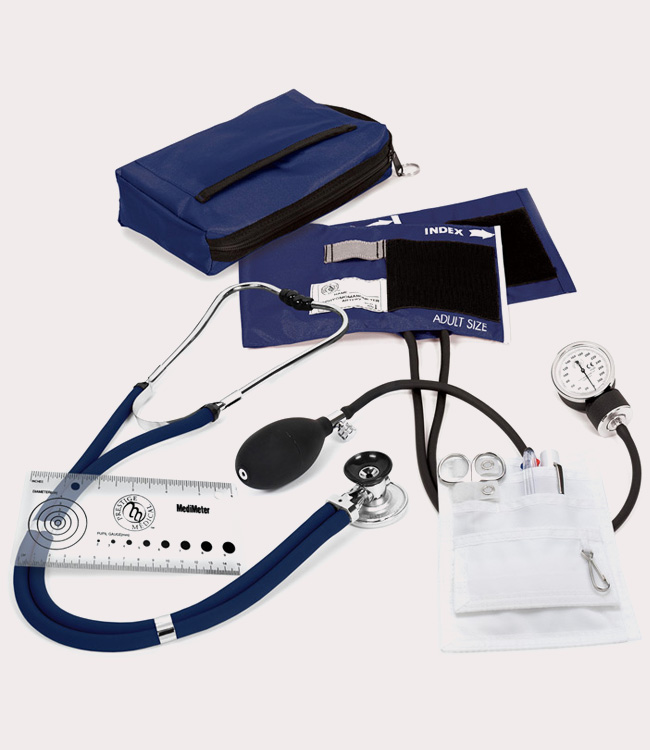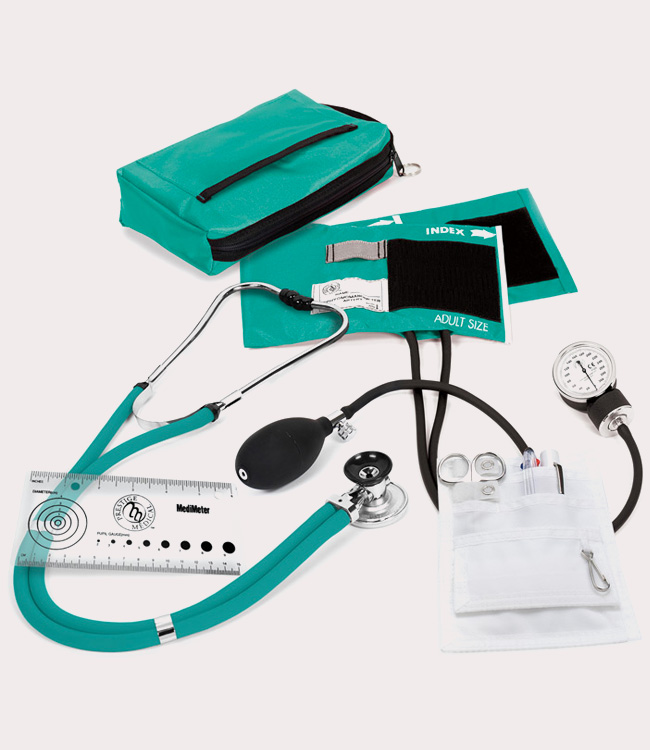 A5 Prestige Medical Premium Aneroid Sphygmomanometer/Sprague Nurse Kit
An excellent starter kit for medical students. Includes our most popular Nylon Aneroid Sphygmomanometer with Index and Range markings, gauge holder, artery indicator label, standard inflation bulb, precision calibrated gauge, and an extra large 6 x 9 matching color nylon carrying case. Kit also includes a matching color traditional Sprague stethoscope with the addition of a nylon pocket organizer, bandage scissor, disposable penlight, Medimeter, and a 3-color chart pen. Lifetime Limited Warranty.
US
S
M
L
XL
XXL
Women
4-6
8-10
12-14
16-18
20-22
Ecko Women
4-6
8-10
12-14
16-18
20-22
Orange Standard
4-6
8-10
12-14
16-18
20-22
Full Size Chart